Sewer Back-Ups in Virginia Beach, VA
Sewage backups can ruin your day. Your local 5-star plumber is standing by to take your call and get your sewer system running again, from sewer backups to drain cleaning. Don't wait. Sewer back-ups can cause significant structural damage as well as pose risks to your health.
Sewer Clogs
Sewer Back-Ups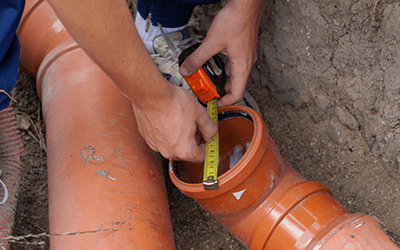 Drain Cleaning
We tailor our solutions for blocked drains and sewer backups to your specific problem. Because we have the equipment available to make the needed repairs, your plumbing system will be running freely after our first visit. Sewage backups should be dealt with quickly to prevent further damage. Your local 5-star plumber is available 24 hours a day to respond to any sewer repairs you may need.
Sewage Cleanup
Clogged Drains
Damaged Sewer Lines
Drain Cleaning